NanoHack #4
Stay On Track
Trust your guard rails and chase your goals
Keep staying on track:
You want to get somewhere. You define a goal to achieve and focus and something you really want to improve. By defining milestones with measurable, attainable, realistic, and trackable steps you will get there.  
But how do you make sure to stay on track if something unforeseen happens and disrupts your plans?  Try setting up "guard rails" which keep you pointed in the right direction even if the road is rough or you get bumped off track.
Focus on your goal and stay on track.
Adjust to unpredictable events.
Maintain clarity, control, and commitment.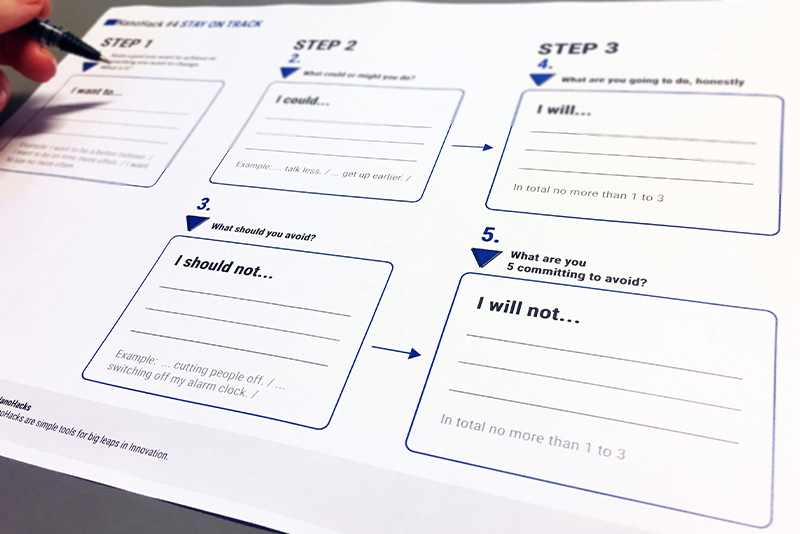 3 simple steps to stay on track
Download your FREE NanoHack. Print it.
You'll find the instructions on page 1. Page 2 is your worksheet to use. 
Read the 3 simple steps carefully and get started within a minute.
Follow the given flow and create your 'guard rails' to successfully stay on track. Use the worksheet.
Hang it on the wall.  Put into your diary.  Review it everyday and make updates.
Share your commitments if you want.
Send them to: klaus@InnovationLabs.Berlin