NanoHack #3
Stop What Stops You
Discover new opportunities
Overcome your barriers in just 10 minutes:
You have made good progress on your project but something is stoping or slowing you down.
This NanoHack will help you get around this issue by finding new solutions that you might have missed before. Focus on your project and imagine unlimited resources and solutions that you will readapt to meet the reality of the situation.
Identify what stops you and break through these barriers.
Use unlimited thinking and creativity to make new connections.
Transform new ideas into action.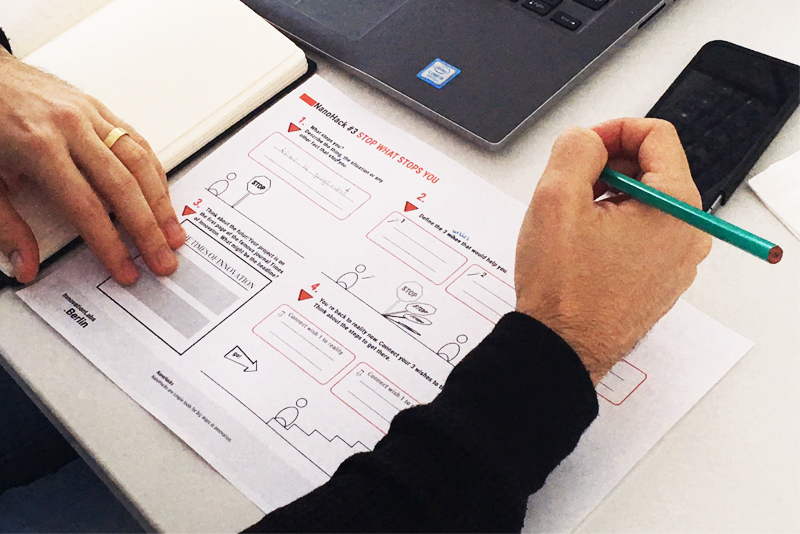 3 simple steps to stop what stops you
Download your FREE NanoHack. Print it.
You'll find the instructions on page 1. Page 2 is your worksheet to use. 
Read the 4 simple steps carefully and get started within a minute.
Follow the given flow and create new unusual and potentially groundbreaking ideas.
Use the worksheet.
Share your ideas, if you want.
Send them to: klaus@innovationLabs.Berlin 
We used it ourself to determine how we can speed up a late product development. We identified that we need feedback from a specific user group.
Nadya found a new focus for communicating her coaching business to win new customers by removing selected workshops.
In a workshop, a group of innovators explored the user experience in public transport and created new ways of interaction through technology.