TACKLE THE BIG GLOBAL DIGITAL CHALLENGES.

CHALLENGE
An industry on the brink of disruption. How to tackle the big global digital challenges?
CONTEXT
Meeting of global digital leaders from a well known FMCC company with over 200 brands and more than 140 production sites.

IMPACT
Quick tangible impact for 6 identified key solutions and their critical action paths.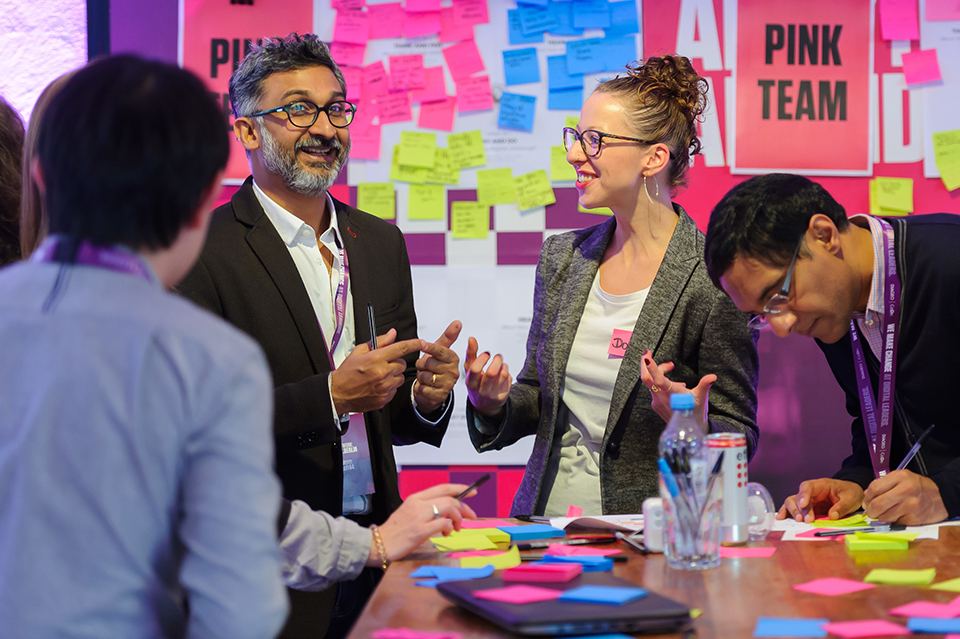 APPROACH
Build a global connected community of digital leaders, ready to disrupt. 
3 hours of fast paced interactive sessions – moderated by 12 expert facilitators – involving 63 participants from 20+ countries.
Tackling 6 of the biggest global digital challenges identified by employees.
Parallel small group engagements moving from ideation to key action planning in discreet steps building on the work of the each other.
KEY RESULTS
Successfully creating instant impact with global connected community of energized and committed digital leaders.
Creation of 6 solutions – with associated key action plans – for the biggest digital challenges.
Building deep connections throughout Diageo's digital community and enabled initial steps of accelerated transformation.

 

Inspired participants ready to drive change.
"As part of a three-day Digital Leaders Event for a global FMCG client, Klaus and his team designed and ran a truly unique innovation experience: NanoLabs. The set-up enabled the 60 plus global participants to build strong relations, while focusing on identifying positive change around core digital challenges in the business."
We custom design and conduct immersive innovation experiences in form of conversations, workshops, events, and programs.