We custom design and conduct aha-moments in form of conversations, workshops, events, and programs.
We

enable problem solving and experiential learning and ensure that teams and leaders

deal with their specific strategic or tactical business challenge effectively and consistently.
We design and establish an insight culture and drive transformational change.
"NanoLabs are a revelation. A strong but gentle format for ideation, problem solving, issue identification, energy creation and clarification.  With such processes it is either too loose or too complex for people to truly benefit from such an intervention. What I saw with NanoLabs was human energy, critical thinking and clarity in a pacy, possibility-ladened environment."
We support our clients in developing strategic narratives based on deep customer insights. We help set up inspirational journeys.
We enable and coach clients to establish impactful innovation, customer and marketing plans by working across organisational silos.
We support, coach and build thriving networks. Including positioning, network building, and community organisation.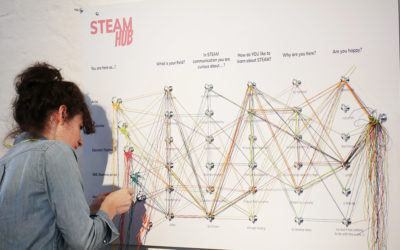 Use CaseREALISE A NETWORKING EVENT FOR SCIENCE COMMUNICATORS.Building a sustainable network in science communication. How to create momentum?Networking accelerator with the goal to initiate new collaborations in the field of science communication.Established,...
read more
Use Case BUILD A EUROPEAN IOT PLATFORM BUSINESS.How to build an Internet of Things (IoT) platform business?European research and business building project with over 120 network partners.Creation of data sharing models.APPROACH Build on the insights and experience of...
read more
"As part of a three-day Digital Leaders Event for a global FMCC client, Klaus and his team designed and ran a truly unique innovation experience: NanoLabs. The set-up enabled the 60 plus global participants to build strong relations, while focusing on identifying positive change around core digital challenges in the business."
We

custom design ideation processes, applying Design Thinking and other agile

principles.

We develop and conduct hackathons, idea competitions, open innovation events for example Innovation Conferences.
We organize inspirational exchanges with key actors in the Berlin Innovation and Startup Eco-System and conduct sense making workshops.
Use Case USER SCENARIOS: MOBILITY. How to improve the user experience in public spaces through creative approaches and new technologies?Workshop about mobility at CUBE Tech Fair, Berlin.Developed solution ideas to improve the experience with public transport in three...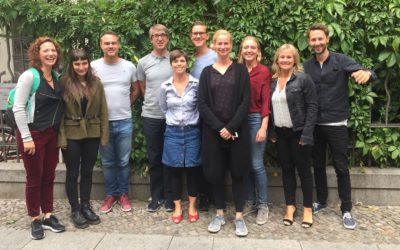 Use Case GAIN INSPIRATION AND NEW PERSPECTIVES IN BERLINBring the organisation together, get insights and new perspectives, co-create ideas and fine tune ambitions, goals and milestones.Annual challenge camp. Inspirations and new concrete ideas for strategic projects...
"At the beginning of a 3-days innovation trip in Berlin with a group of female founded startups, we did a CityLab at InnovationLabs.Berlin  to understand how the Berlin ecosystem works. It was an amazing experience and it represented the perfect way to start our trip. We really recommend it!"
We provide strategy validation through curated interaction with creative shakers and makers.
We support customer centric prototype development and arrange user testing in multiple languages including, transcription and translation services, etc.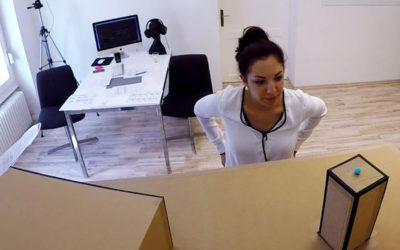 Use Case PROTOTYPE BASED USER INTERACTION. What cultural differences exist when interacting via voice with digital devices?Global research program to identify user experiences and their regional differences. Deep user and user experience insights. APPROACH Designed...
Use Case NEW TECHNOLOGIES FOR UNIQUE USER EXPERIENCES.What new technologies create unique user experiences?Digital lighthouse project. Exploration and validation of approach with selected new stimulating ideas and concepts. APPROACH Tap into and utilise the knowledge...
"With NanoLabs, we wanted to look beyond the horizon of a regular user. The agile set-up and inspiring group of digital experts gave us significant input about the relevance of emerging technologies along the customer journey."
We develop inspiring and fast paced innovation experiences with immediate impact, tailored to clients needs.
We develop and conduct a selected portfolio of inspiring workshops, trainings, and classes.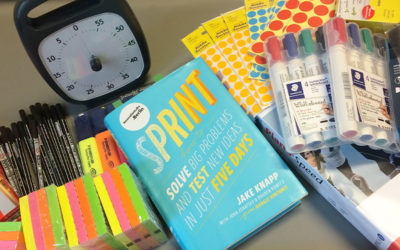 Use Case CUSTOMISED DESIGN SPRINT. How to create a mobile solution app with AR in less than a week? Digital application for financial eduction. Augmented reality application prototype with C-level leadership agreement for implementation. APPROACH Customised design...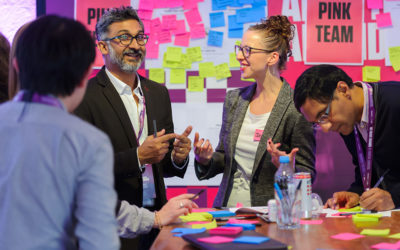 Use Case TACKLE THE BIG GLOBAL DIGITAL CHALLENGES.An industry on the brink of disruption. How to tackle the big global digital challenges?Meeting of global digital leaders from a well known FMCC company with over 200 brands and more than 140 production sites.Quick...
"The NanoLabs Design Thinking Workshop was the highlight for our international participants from EU institutions and ministry officials from EU member states, part of our crash course "Digital New Work" in Berlin."
Some innovative organisations we work with: